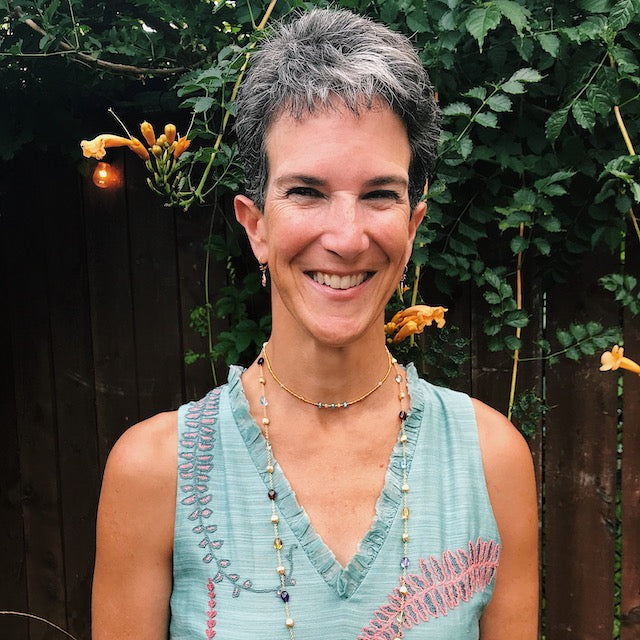 Welcome to R & D Beads!
Hello! I'm Dina- Founder of R & D Beads. Thanks for stopping by my corner of the internet for a visit! I hope you find what you are looking for, or reach out to discuss a custom piece!
I have always had a passion for art and handcrafted items. I spent my childhood attending galleries and art shows with my father. One of the things he would always say to me was that "art is in the eye of the beholder." He taught me to appreciate and enjoy all varieties of art.
I am a wife, a mom of 2 girls, and a former United States Equestrian Team member. I love to travel, live an active lifestyle, and appreciate the many beauties in life, one in which includes artistic expression. As my two girls grew up, I focused my energy on philanthropy, where I gained a passion for creating unique affordable gifts that helped foundations differentiate their cause. Eventually I found my love for jewelry in combining my passions for fashion and design. I realized there was a need for high quality, sophisticated jewelry at an everyday value. A lifestyle brand that creates timeless and chic pieces one could wear for everyday or give as a gift for birthdays, graduations, Valentines Day, and special occasions. This is the niche I sought to fill and why R & D was created.

R & D Beads' pieces are all individually handmade, with this inspiration and creativity in mind. Hand beaded jewelry makes for thoughtful bespoke gifts to the loved ones in your life. It allows for the customer to have a unique, custom piece curated specifically for them. Making jewelry by hand allows for complete creative expression with limitless options for materials and mediums including metals, gemstones, and beads. Our goal is to create jewelry for the modern woman, stay at home mother, and young adult to teenager. We hand select beautiful beads and produce the items that inspire us and you. We also craft custom pieces for special occasions and of your own desire. Just contact us!